Reds and Purple Stripes with Purple and Pale Purple Bamboo Handwoven Scarf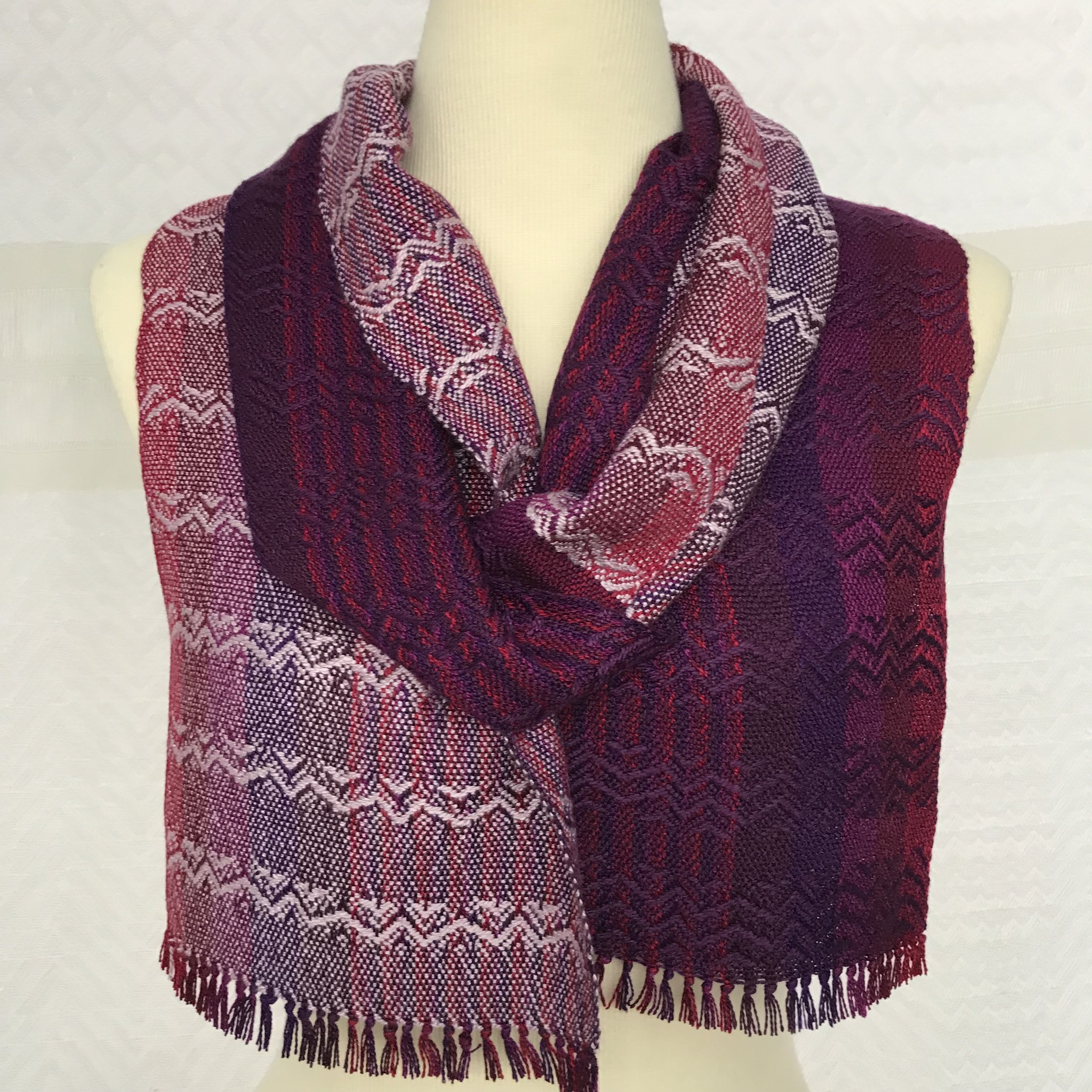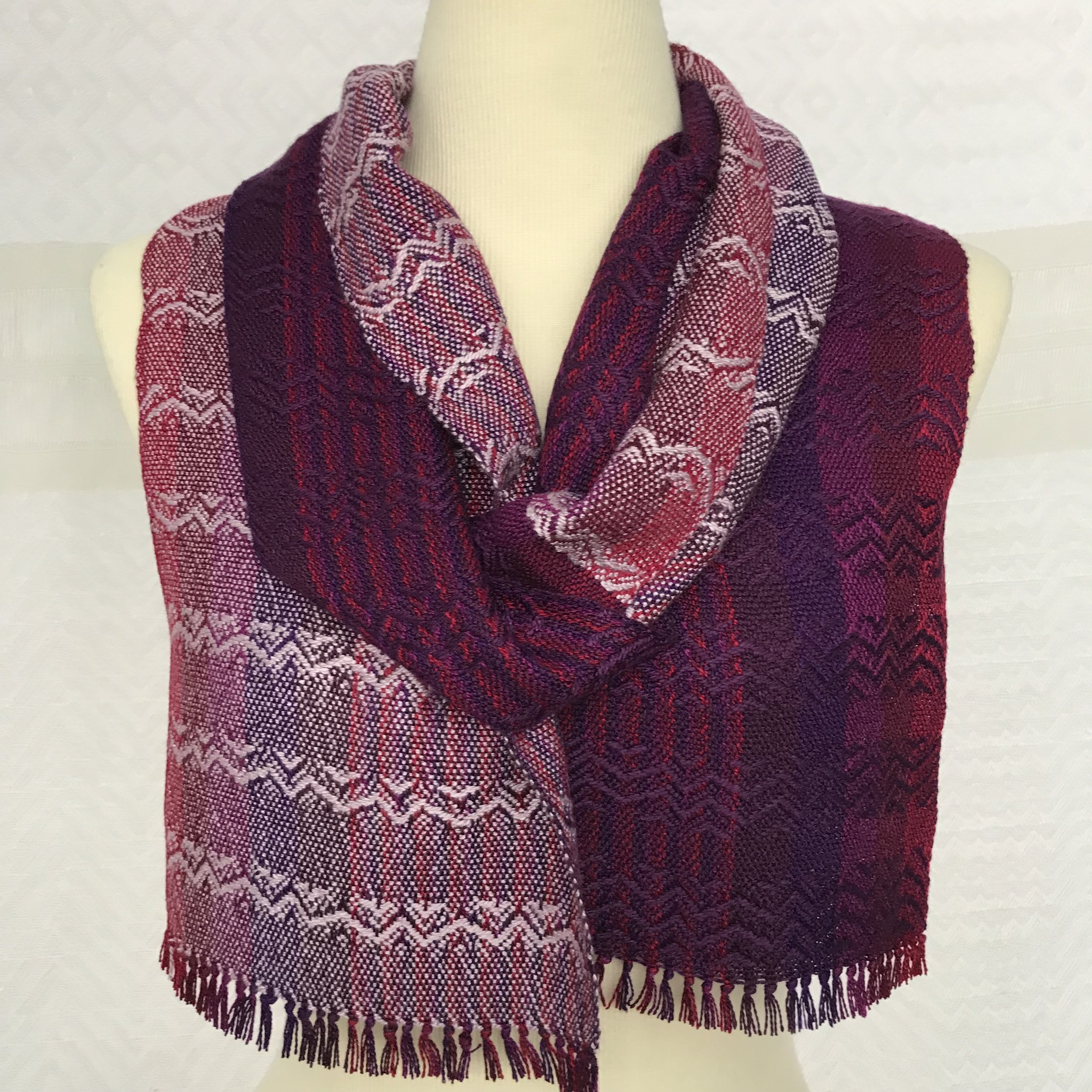 sale
Reds and Purple Stripes with Purple and Pale Purple Bamboo Handwoven Scarf
Are you looking for something completely unique and beautiful? This handwoven scarf is exactly what you need. Many hours and thought went into creating this one of a kind piece.

The warp threads are stripes of reds and purples tencel yarn. The weft is woven half with a deep purple and half with pale purple bamboo yarn using a twill and plain weave pattern. This yarn combination is super soft and cozy! You are going to love it!

This scarf will brighten any day and look gorgeous with any outfit. I believe it is the perfect accessory for any season.

A lot of work and thought has gone into this hand-woven scarf to ensure a product that is completely unique, beautiful and comfortable. Enjoy!!

Washing Instructions: I suggest hand wash and laid flat to dry, iron afterward.

Title: Reds and Purple Stripes with Purple and Pale Purple Bamboo Handwoven Scarf
Size: 8" wide x 74" long
Medium: Hand-dyed, hand-woven
Materials: tencel and cotton
Retail Cost: $170.00

debbiebarrettjones.com
Thank you so much for your order! Enjoy!!!